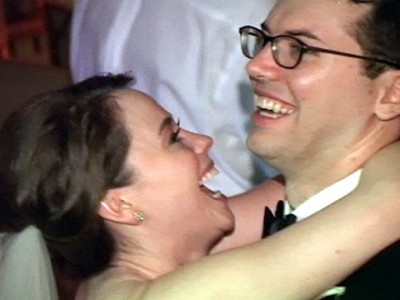 Check the Numbers for Wedding Videography Dallas
Five is better than one.
All wedding videography is not created equal.  Many of the decisions a bride has to make about her wedding day are completely subjective.  How does the dress fit?  Which cake tastes best?  Which venue is right?  But sometimes, looking at the numbers can make things clearer.  Here are some Wedding Videography Dallas numbers which could make your decision easier.
 One to One Ratio
Our ratio of videographers to videocameras is one to one.  That means every camera will have someone operating it.  This allows us to follow the action with a variety of focus ratios and as a result our finished product has a professional Hollywood-like feel to it.  Having an experienced videographer operating each camera also insures everything is operating correctly and no one has stepped in front of a camera blocking its field of vision.  Some videographers set up multiple cameras with only one operator to monitor all of them.  Should a camera malfunction, the operator may not even know it until the camera has already missed what it was set up to record.
Five Copies of Video
Your wedding videography package from LeniCam will include five uniquely customized copies of your entire wedding.  That means you'll have one for yourselves and four others to give to  your in-laws, out-laws, grands and not-so-grands.  We'll also post a copy of your highlight video online, so you can share it online with anyone.
Twelve Years Experience
LeniCam has been videographing weddings in the DFW Metroplex since 2003.  Wedding videography is a relatively easy business to enter.  Many wedding videographers get started with little more than a DSLR camera and a free website – but is that who you want to hire for your once-in-a-lifetime experience.
Unlimited Recording Time vs 29 Minutes
The equipment a videographer chooses dictates how long they can keep recording.  Some cameras will only record for twenty-nine minutes before they automatically shut off.  Since that thirtieth minute could be the most important moment of the day, LeniCam uses professional-grade HD videocameras, just like what is used in Hollywood movies.  That means we can keep the cameras rolling all day long and not miss any of the action.  The average wedding shoot is about seven hours and we have every minute of that seven hours in our cameras.  Then we take that raw footage back to our studios for editing and mixing, to create a full length DVD/BluRay disc you will enjoy for years to come.
These are just a few of the concrete reasons LeniCam Video Productions should be your wedding videographer.  Contact us today at info@lenicam.com or 972-378-0446 to discover more.