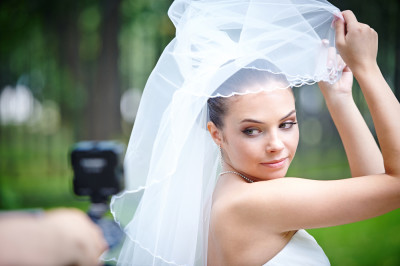 There are some occasions that you never want to forget. Choosing the right Dallas wedding videographer is the first step to making sure you can relive those cherished memories for generations to come.
Seeing your first child being born, their sweet 16 birthday party, their first time driving with their new license, graduating high school and college, your sweet child's wedding day, special sports events and more are all great occasions a skilled wedding videographer can help you capture for a lifetime.
These are moments that we cherish for a lifetime. That's why everyone should seek out the services of LeniCam Productions – top Dallas Wedding Videographers. Contact Lenican to discuss your event today at 972-378-0446.
When you're considering everything you need to budget for your upcoming event, you must include the services of a good videographer, and here's why.
Wedding Videographers Capture the Moment
A good videographer captures the moment with high quality equipment and great sound quality. Skill, experience and talent are all factors that a professional videographer pulls from to capture your most sacred moments. There's no better way to capture life's greatest moments than with the help of an experienced professional videographer.
Relive the Moment
By choosing a videographer that shoots from different angles and has an eye for capturing the most memorable activities in a crowded event you can see and enjoy the moments you didn't even know happened and relive the very best of your special occasion.
It's important to look at some of the past work that the videographer has done in order to determine their level of skill. You want to look at the quality of videos that are produced as well as the production level.
Ask yourself if the quality of work makes you feel like they're able to capture your special occasion and enable you to relive it with quality coverage and video production.
Share the Moment
Imagine being able to share your high school graduation or wedding day with your very own children — or even better, show your teenager how much they cried the day they were born. A professional Dallas wedding videographer can produce a video far better than most amateurs can, including music and other production effects that make your memorable moments truly magical.
When you have a special occasion that you want to remember, you have to make the very best decision the first time. After all, you will not get a second chance to capture that moment. That's why it's so important to have a good list of criteria that helps you make the right decision of a Dallas wedding videographer.
So don't wait another moment, call LeniCam Productions at 972-378-0446 today to learn more about how they can help you capture your special moments.
Photo Credit: Depositphotos.com/ ryzhov
LeniCam Video Productions – Wedding Videographers