Backpacks? Notebook paper? Dallas Videographer?
During the coming school year your child will participate in many events.  Some will occur on the sports field – others on a stage. Though these remarkable school days will all too quickly pass away, you can treasure them forever with a professionally produced video from LeniCam Video Productions, your Dallas Videographer.
LeniCam produces many types of video for school organizations and proud parents.  From raw sports footage delivered online for coaches, to fully customized DVD/BluRay discs of dramatic presentations and recitals – even banquets, award ceremonies and graduations.  Some of our videos are contracted directly by the school or teacher.  Others by a group of parents cooperating together.  We are also hired by individual parents who want us to focus our cameras on their child – sometimes for the memories, sometimes for potential scholarships.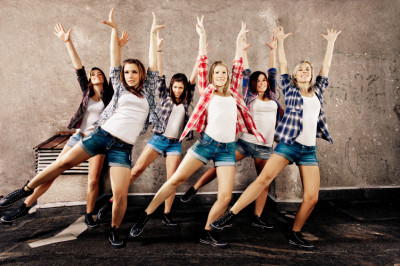 When we work with the school or other organizations, we can do more than create great video.  We can also help with distribution through our website.  In fact, rather than video being an added cost, some organizations, like dance schools, create income through the sale of recital videos.  We can even help you decide what will work best for you and your organization.
LeniCam is an approved vendor for the Plano school district and has produced video for many schools and organizations throughout the Metroplex.  We have a large inventory of audio and visual equipment for recording and presentations.  We are a full-time videography company, available whenever you need us, not just on evenings and weekends.
More than Sports and Performances
During the coming year there will be more than school-related events in your child's life.  There will also be personal events: Mitzvahs, Quinceañeras, Arangetrams, Birthdays and more.  et out in front with your child and let LeniCam capture all the action.  In the years to come, you'll be glad you did.