Dallas Videographer's Summer is Full of Variety
At this point of the summer break from school, moms are hearing a lot of complaints about boredom.  LeniCam, a Dallas Videographer Company, is anything but bored.  In fact, this summer has been full of new and unique projects.
Brides
Summer is bridal season for us and as usual, we've sent our videographers to many this year.  A trend we are seeing is a preference for wedding trailers over the more traditional highlight videos.  The trailers are shorter in length, have little to no relation to the order of the events and the activity in the video is often cued to a favorite song or music from the celebrations.
These wedding trailers are designed for sharing on the internet and our brides love them.  The trailers are just part of the LeniCam wedding video package we'd like to design for you.  Our full length, fully customised, fully edited video of your wedding will include all your special moments, before, during and after your celebrations.  The scene selection feature allow you to watch the whole video or pick out a particular moment in your day.  You'll have five copies of your BluRay or DVD discs to share with family and friends.  You can even choose alternate audio tracks to capture sweet words from your new spouse you don't want to share with anyone else.
Sports
With kids out of school, sports are a great distraction.   Just last week, we were the official videographer for a soccer tournament.  We were on-site at the soccer fields taking orders from coaches and parents and then our videographers would capture the games for digital and disc delivery.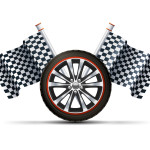 But soccer isn't our only sport.  We started the summer riding along with a car club's East Texas Road Rally.  Our videographer set up in the backseat of a convertible and captured the excitement as the cars sped down the winding roads of the Piney Woods.  Occasionally the caravan  would pull into a small town and the proud owners would open up their hoods to show off their muscle.  At the end of the day everyone gathered for an exciting awards event.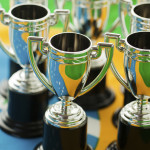 Our founder was particularly glad when he discovered we'd booked a track event.  It's a sport he participated in during his school days.  He was determined to be the videographer for the event and our associate producer had to juggle a lot of schedules to make that happen, but we made it happen.
This is just sampling of the type of sports events we frequently capture.  Whatever the game from football and baseball, to fencing and golf, we're the guys and gals you want to call.
Dance
Have you ever been to an arangetram?  We've developed a real specialty for these wonderful celebrations of traditional Indian dance.  In fact, every day of the weekends in June, we had videographers filming at the Eisemann Center, where these events are often held.
We help commemorate many kinds of dance.  LeniCam frequently works with local dance studios to capture everything from formal ballet recitals to exciting talent shows.  We can even help with the distribution and sales of these events through our website.
Special Events and Corporate Videos
If an event is special to you, it's special to us.  We share happy celebrations like birthdays and anniversaries, but we also produce videos of funerals.  We all so produce many kinds of video for business and commerce, from training films to promotional materials.  All events share certain requirements, but each type of event has its own demands.  Even more important to you is that no two events is exactly alike, so we take time to understand what you expect in your video and that's what we do.
Contact us today to discuss your project at 972-378-0446 or info@lenicam.com.